Continuous Innovation
State-of-the-Art R&D Lab
New State-of-the-Art 3,000 Sq. Ft. R&D Lab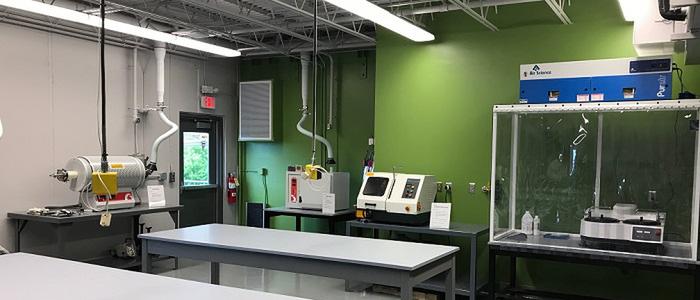 The recently formed R&D group augments Gopher Resource's already impressive in-house technical capability aiming to meet the challenges of 21st century lead battery recycling. The R&D group is a multi-disciplinary team of engineers, metallurgists and scientists that provide technical support to operations and their customers.
Gopher Resource has recently commissioned its new state-of-the-art 3,000 sq. ft. R&D lab. This facility is capable of supporting advanced recycling testwork in the fields of pyrometallurgy, hydrometallurgy and physical separations.
This is all part of Gopher Resource's commitment to developing next generation solutions to lead recycling in environmentally sound and safe ways.