Continuous Innovation
Smart Water Use
Storm Water Collection and Re-Use System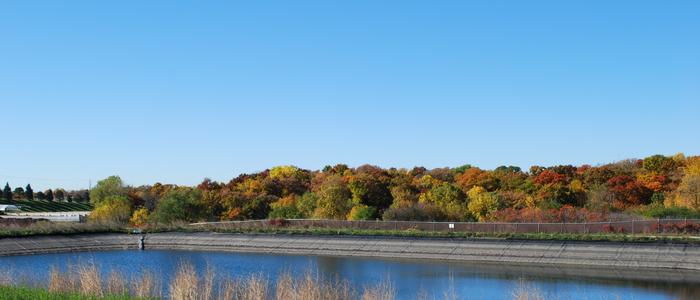 Gopher Resource embraces opportunities to demonstrate its commitment to environmental responsibility. In 2012, the company's Eagan facility voluntarily invested nearly $5 million in a storm water collection and reuse distribution system. The project went live in 2013 and is truly groundbreaking.
Most storm water reuse projects are undertaken by municipalities. At the time of installation, Gopher Resource was likely the first industrial facility in Minnesota to capture and reuse storm water on such a large scale. The pond has a 4.6 million gallon capacity – significantly more than the minimum required.
In the last five years alone, we saved over 78 million gallons of supplemental ground water by using recycled water from our campus. 
In addition, Gopher Resource uses the storm water collection system to educate visitors about the many benefits of eco-friendly practices.