Our Facilities
Eagan, Minnesota
Gopher Resource directs most operations from Eagan, Minnesota. Our Eagan recycling facility has remained in the same location since opening in 1946.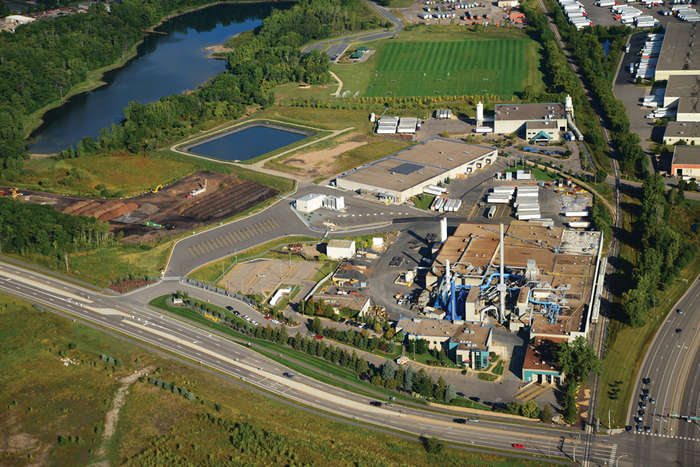 Resource Plastics and The Recycling Zone
This community recycling center collects nearly 3 million pounds of hazardous waste annually.
Storm and Process Water Collection
This pond can hold 4.6 million gallons of storm water runoff for reuse.
Administration/Safety
We strive for environmental excellence and meet regulations for air, water and waste management.
Battery Recycling
Our Eagan facility keeps over 13 million spent lead batteries from landfills annually.
ABOUT THIS FACILITY
Over the past 75+ years, this facility has made proactive and significant investments in green jobs, safety, environmental advancements, emerging technologies and support of the local community. This campus also includes our onsite subsidiary Resource Plastics and The Recycling Zone in Dakota County.
Facility Facts
36-acre state-of-the-art site
Capacity to recycle 50,000 automotive batteries per day (over 14 million annually)
Recycles other lead-bearing materials
Produces recycled pure lead and numerous specialty alloys
Resource Plastics
Resource Plastics is an onsite facility wholly owned by Gopher Resource. Opened in 1993, Resource Plastics recycles polypropylene used in battery casings into high-grade resins (in pellet form) comparable to virgin plastic.
The Recycling Zone in Dakota County
Since 1993, Gopher Resource has teamed with county government to operate this community recycling and education center on the Eagan campus. It serves over 75,000 residents and businesses annually, most at no charge.
Around the Community…