Our Facilities
Tampa, Florida
Our facility in Tampa provides advanced battery recycling services and hundreds of green jobs for citizens throughout the Tampa region.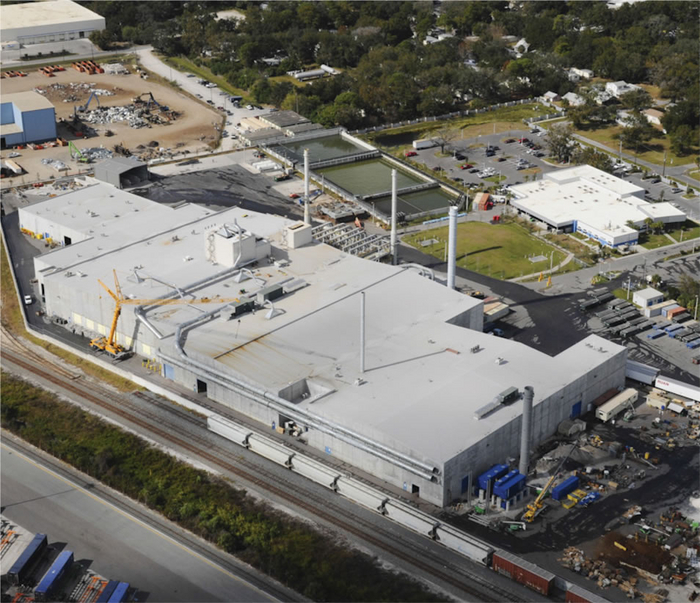 Storm and Process Water Collection
This pond can hold millions of gallons of storm water runoff for reuse.
Battery Recycling
Our Tampa facility keeps over 11 million spent lead batteries from landfills annually.
Administration/Safety
This building contains 20% recycled construction materials, electrical charging stations and many other green features.
About This Facility
Gopher Resource acquired the Tampa facility in 2006 and subsequently invested nearly $100 million in environmental improvements. Doing so allowed us to double our lead battery recycling capacity – and employment ranks – through a second facility. As with our Eagan campus, we continue to make proactive investments in green jobs, safety, sustainability, emerging technologies and supporting the local community.
Recycling Facility Facts
21-acre site
The capacity to recycle 50,000 automotive batteries per day (13 million annually)
Recycling of other lead-bearing materials
Produces recycled pure lead and numerous specialty alloys
Around the Community…