Vendor Information
Identification, Shipping and Receiving, Terms and Conditions
Safe, sustainable lead battery recycling in our communities begins with the proper identification, sorting and safe delivery of spent batteries.
Please follow the appropriate requirements for identification, packing and shipping your load to Gopher Resource. It's essential that the applicable battery types reach us in good condition and in full compliance.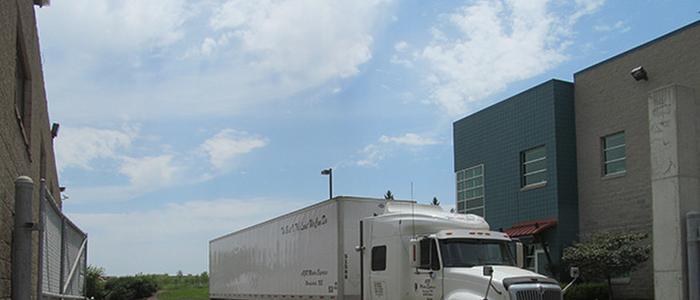 If you have questions, call us at 1-800-354-7451.
LEGAL REQUIREMENTS
Shipping of lead is regulated by federal law under Title 40 and 49 of the Code of Federal Regulations.
40 CFR Part 273 Universal Waste Exemption
This exemption provides relief from RCRA Subtitle C hazardous waste regulations for the generation, collection and handling of certain defined wastes. Wastes eligible for management as universal wastes under the federal rules include batteries (including lead-acid batteries), certain unused pesticides and mercury-containing items such as thermostats or spent lamps. At the discretion of the regulated party, these wastes may be regulated under 40 CFR Part 273 instead of Parts 260 to 272.
49 CFR Part 173.159 Shipping Requirements
These requirements discuss shipping requirements for wet lead-acid batteries. Requirements include protecting against short circuits and firmly securing the batteries to skids or pallets capable of withstanding the shocks normal to transportation. The prevention of short circuits is normally accomplished by placing cardboard between the layers of batteries and avoiding steel banding. Do not use packing foam as separation material because it creates processing problems.
Securing batteries to skids involves adequate wrapping of shrinkwrap (the wrap should go down far enough to include the skid itself), plastic banding or a combination of the two. Other methods include plastic tubs, heavy-duty cardboard boxes and drums. Short-circuiting and securing requirements apply to all methods.
Ship batteries upright to prevent leaks. Contain any leakers to capture the liquids. If stacking on skids, stack either two or three high. Stacking higher increases the chances of shifting during transit. Take weight limits into account when determining how high to stack and how the load will be distributed in the trailer.
HELPFUL SAFETY LINKS
INDUSTRY SAFETY ARTICLES
INDUSTRY SAFETY AND TRAINING VIDEOS
TERMS AND CONDITIONS
SUPPLIER POLICIES