Our People
James, Refinery Supervisor
"Gopher Resource invests in its people, providing opportunities to grow careers, continue education, and train."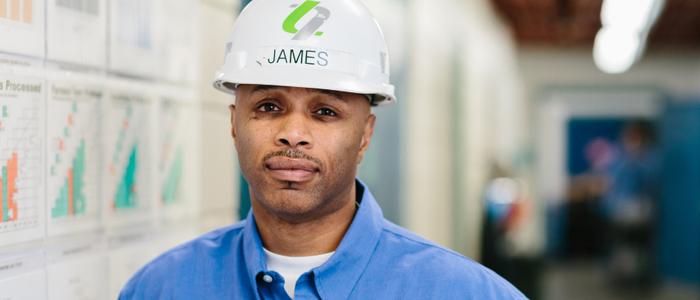 James enjoys the variety in his work as a supervisor in the Refinery Department. He ensures procedures are followed and supports plant workers in doing so. "I encourage people to go the extra mile, not cut corners, and follow the process exactly as its intended. I strive to master my craft and lead by example."
James is inspired by our company's dedication to continuous improvement. He sees Gopher Resource continually reinvesting funds back into the business, by upgrading and optimizing equipment, and training employees.
We've come a long way in the time I've been here.  It's inspired me to rise to the challenges and push myself past the bounds of where I'm most comfortable.  I don't let the moments go by - I seize opportunities."