Our Values
Protect People and Communities
Throughout over 75 years in business, a lot has changed. But our overriding core value hasn't wavered: To protect people and communities. Gopher Resource is committed to ensuring its lead battery recycling process is continually managed in a safe, clean and environmentally responsible way. For information about our Tampa facility, click here.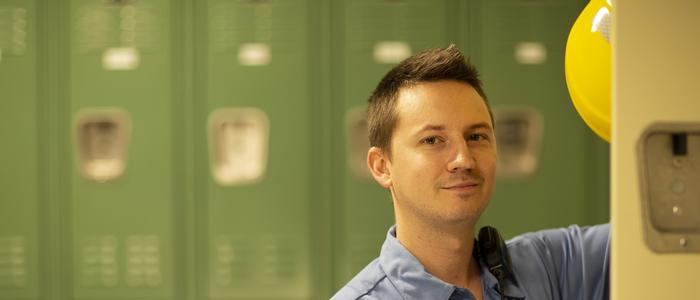 PROTECTING OUR EMPLOYEES
First and foremost, we adopt a fundamental principle that every incident is preventable. We believe we can make every single tomorrow safer and more sustainable than today. We will demonstrate "safety always" in our own actions and in courageously looking out for the safety of everyone. 
Gopher Resource proudly surpasses health and safety standards set by regulatory agencies. Our goal is zero operational incidents, with our actual incident frequency well below our industry's average. We regularly monitor employee health and make continual investments in safety training, equipment and procedures, such as injury reduction programs, including ergonomics and repetitive motion avoidance.
PROTECTING OUR COMMUNITIES
Safely caring for the environment is what we do. It's in our DNA. Minimizing environmental impact guides every decision we make, every step we take and where we invest. We are committed to safe recycling that creates a cleaner, more sustainable community. Put simply, environmental sustainability and safety are an overriding core value.
We operate with stringent standards around environmental safety and rapid response. But we also stay mindful of livability concerns that may affect our neighbors, like operational hours, truck routing, sound, facility landscaping, and practicing community stewardship in tangible ways. Protecting communities includes protecting quality of life.
We also believe that good things things happen in strong communities. Through volunteerism and charitable contributions, we support dozens of local organizations that focus on sustainability, innovation, advancing technology and general community welfare.  
SUSTAINABILITY ACTIONS
Capture and treat process water and storm water runoff
Use of solar panels and wind energy
Use of high-efficiency LED lighting, motors, air filters and scrubbers
Proactive investments in research and development teams to develop new, sustainable practices
Collaborate with global industry groups on sustainability
Operate facilities at the highest regulated capacity for best efficiency
Tampa administration/safety building was built to LEED Gold Building standards
Eagan office building air and water is heated by waste heat from the recycling process
Sourcing of components and furnishings from recycled and recyclable products