Community Stewardship
Eagan YMCA
Posted: February 12, 2020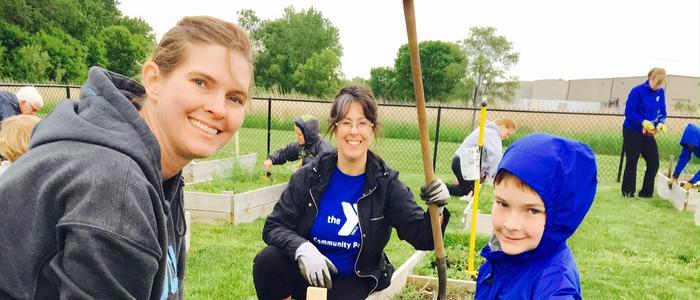 Gopher Resource supports environmental education and sustainability programs in our community through financial support of the YMCA in Eagan, Minnesota.
The Eagan YMCA is a cause dedicated to youth development, healthy living and social responsibility.  In addition to the commonly known health and fitness based programs, the Eagan YMCA also offers a variety of youth and family programs that are environmentally focused. Some of the programs that have been supported by Gopher Resource include:
Master Gardener Program where youth plan and maintain their own garden and participate in activities and service projects that are part of the National Jr. Master Gardener curriculum.
Community Duck Race and Cascade Bay event open to the public at a special rate. The evening includes a variety of activities and games hosted by sponsors and the Y, swimming, mini golf, water Zumba, and a Duck Race raffle event to raise money to support youth programming. 
Full Steam Ahead Camp for young scholars passionate about Science, Technology, Engineering, Arts and Mathematics. 
Thrive Program where kids and teens build self-confidence and leadership skills through new adventures and experiences. 
The benefits of supporting the Eagan YMCA are many, including ongoing education on the importance of recycling and sustainability programs for our local community and future leaders.