Community Stewardship
Great American Teach-In
Posted: November 18, 2022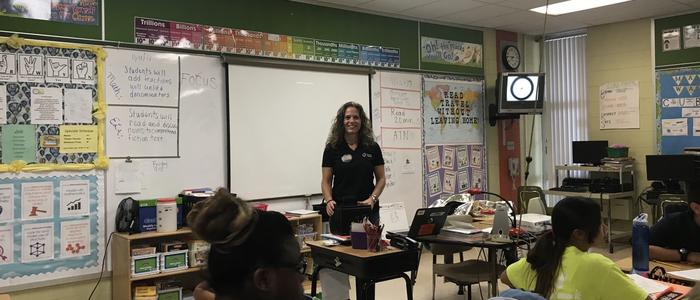 Gopher Resource Participates in Great American Teach-In
Gopher Resource is proud to participate in the Great American Teach-In. Each November, in celebration of American Education Week, schools throughout the country bring business and civic leaders into the classrooms – in a fun and engaging way -- to talk with students in about academics, careers and the future.
This year, Gopher Resource was proud to participate at Folsom Elementary and King High School (shown below). 
In previous years, we have visited Buckhorn Elementary in Valrico, Florida, where we have visited classes and talked with them about the world's most recycled consumer product and about Gopher Resource.