Community Stewardship
Hillsborough County Sheriff's Office Charities, Inc.
Posted: October 11, 2019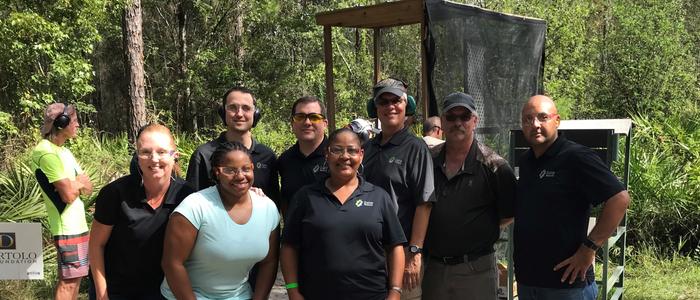 Gopher Resource is a proud sponsor of the Sheriff's Sporting Clays Shootout.
2019 is the sixth year that Gopher Resource has sponsored and participated in Sheriff's Sporting Clays Shootout which is one of several events put on each year by Hillsborough County Sheriff's Office (HCSO) Charities, Inc.
HCSO Charities, Inc
. is devoted to identifying organizations or causes who's mission is committed to helping those in need. Proceeds in 2019 and 2018 went to assist families of our nation's Fallen Heroes and Wounded Warriors. HCSO stands by families of law enforcement officers enduring dark hours and cherishes the smile on a child's face after receiving benefits.
Proceeds in 2017 and 2016 went to aid the United Service Organizations Inc. (USO) of Tampa Bay and Cristo Rey Tampa High School. The USO provides programs, services and live entertainment to United States troups and their families since 1941. In 2015, the event was designated to aid the USO of Tampa Bay and The Jackson Ackerman Foundation. The Jason Ackerman Foundation focuses on improving the lives of youth who have faced and survived tragic circumstances through
educational support and entertaining experiences.
HCSO Charities, Inc., located in Tampa, Florida, is committed to the betterment of our community through various outreach programs with a focus on disadvantaged youth and support of combat wounded and fallen military personnel. Gopher Resource is proud to support the efforts of HCSO Charities.