Community Stewardship
Kenly Elementary School Beautification Project
Posted: April 20, 2023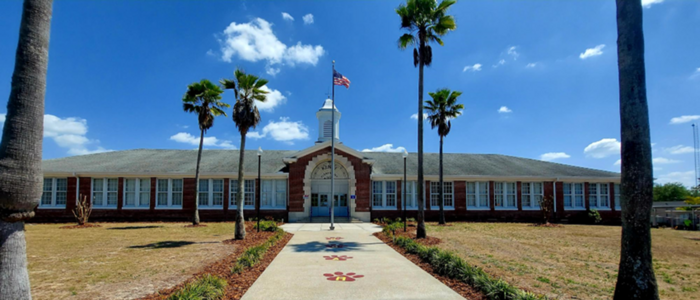 Gopher Resource Volunteers Help Beautify Kenly Elementary
Gopher Resource is committed to protecting the people and communities in which we live and work. Many times, that commitment inspires us to go out into our community and get involved with hands-on projects that help foster environmental stewardship and education in others. 
Recently, twenty volunteers from Gopher Resource did just that by spending a day sharing their green thumbs to clean up, restore and beautify outdoor spaces at nearby Kenly Elementary School in Tampa, Florida. 
The project is part of Gopher Resource's ongoing involvement for over a decade in Keep Tampa Bay Beautiful (KTBB) initiatives. The nonprofit's mission is to provide environmental education and volunteer opportunities that develop individual responsibilities and environmental stewardship. 
The Kenly Elementary School Beautification Project included cleanup and renewal of outdoor spaces at the school, including trimming and pruning existing shrubs, palms and plants as well as planting 180 new low-maintenance, low-water plants. Volunteers also added 50 bags of new mulch to the entrance walkway, main courtyard and picnic area. (Before: left and After: right)
In addition to needing a complete refresh of the landscaping around the building, many of the school's picnic tables had fallen into disrepair. Volunteers worked to refurbish picnic tables that could be salvaged, and Gopher Resource provided two new picnic tables and five table umbrellas for students and staff to enjoy.
The project was a rewarding experience for Gopher Resource employees and the school community is thrilled by how beautiful and welcoming the school grounds look with the new landscaping.