Community Stewardship
Moffitt Cancer Center
Posted: October 25, 2016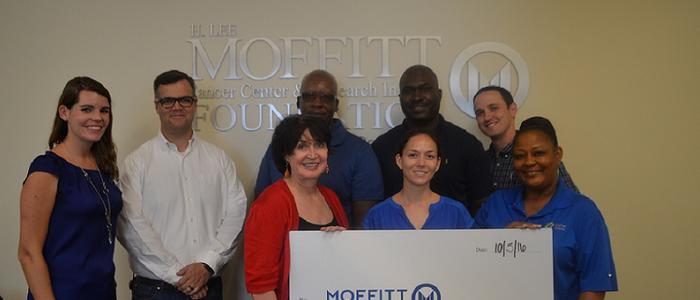 Gopher Resource Supports Moffitt Cancer Center Through Employee Fundraising and Company Matching Funds
Gopher Resource employees in Tampa, FL, hold several fundraising activities and employee awareness luncheons to help support the programs of the Moffitt Cancer Center and to provide employee education on the importance of cancer prevention and early detection.
The Moffitt Cancer Center, located in Tampa, Florida, is one of only 41 National Cancer Institute-Designated Comprehensive Cancer Centers - a distinction that recognizes Moffitt's excellence in research, its contributions to clinical trials, prevention and cancer control. Moffitt is the top-ranked cancer hospital in the Southeast and was honored in the 2016-2017 U.S. News & World Report's "Best Hospitals" report ranked 6 among the nation's top cancer hospitals.
The money collected from the employee fundraising events is matched by Gopher Resource. Gopher Resource congratulates our employees and their ongoing efforts to give back to the community.