Community Stewardship
USF's Engineering Expo
Posted: February 21, 2022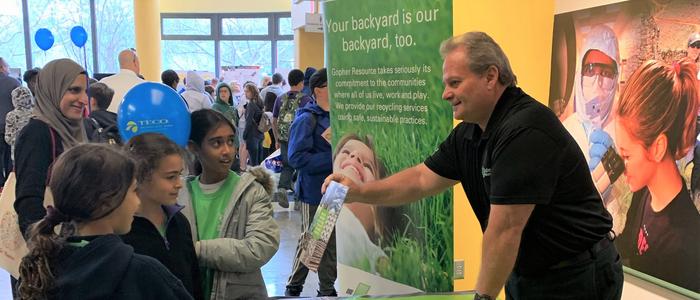 Gopher Resource supports STEM studies and provides education on the benefits of proper battery recycling.
Gopher Resource is honored to exhibit each year at USF's Engineering Expo and provide education on the benefits of proper battery recycling. Employees from Gopher Resource attend the event where they answer questions regarding lead batteries and the battery recycling process. Angela Fogarty, director of environmental for Gopher Resource, says "It's always such a great turnout and we love the kids' questions. They area always really interested in the recycling process and high recycling rate of lead batteries."
The USF's Engineering Expo seeks to educate K-12 students on the importance of math, science, engineering and technology within their lives. The event is free and offers a unique opportunity to meet and talk with Tampa Bay's local engineers and engineering student organizations at USF. The expo features hands on exhibits and shows, that help encourage more students to pursue fields in science and mathematics.
Over 10,000 students around Florida attend the event to learn more about the STEM industry and organizations. The students are always excited to learn about battery recycling and the role companies like Gopher Resource play in the circular economy of the lead battery industry.