Help Power the Future
Gopher Resource is Hiring Licensed Electricians in Eagan.
Our Schedule Fits Your Life
Fill out this quick form to learn more
Join our growing team of dedicated professionals working to safely recycle millions of lead batteries per year. Right now, we are hiring two licensed electricians to help make this important work possible.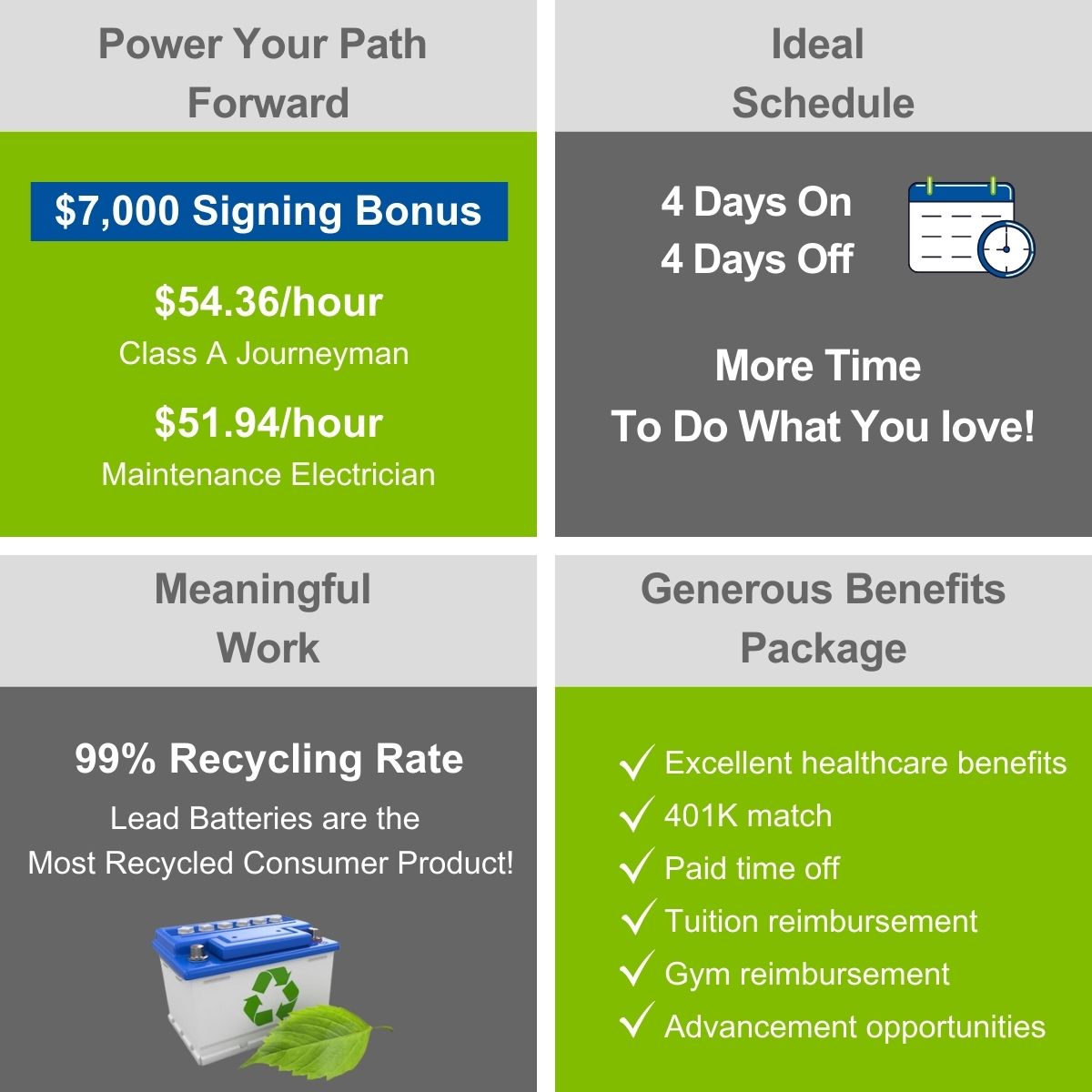 What You'll Do
As a maintenance electrician, you play a key role in ensuring our facility is functioning safely and efficiently by:
Performing preventive maintenance (PM) and predictive maintenance (PdM) of all plant and facility electrical systems
Troubleshooting electrical components, wiring diagrams, transformers, motors, panels, and circuits
Troubleshooting and maintenance of variable frequency drivers, motor starters, damaged wiring and conduit, HVAC equipment overhead door equipment, scales and hoists
Troubleshooting, calibration, and maintenance of instrumentation (flow meters, flow indicators, thermocouples, pH probes, pressure transducers, etc.)
View the full job listing to learn more about this exciting opportunity.
About Gopher Resource
At Gopher Resource, we are making the world a better place one battery at a time. By safely recycling lead batteries, we protect our community and our environment by ensuring they don't go into landfills and we capture the essential materials for reuse back into new batteries.
Lead batteries are an essential part of our daily lives — powering vehicles and industrial equipment, storing energy from renewable power sources, providing critical back-up power for data centers and medical equipment, and much more. They are also infinitely recyclable.
Make a Sustainable Impact!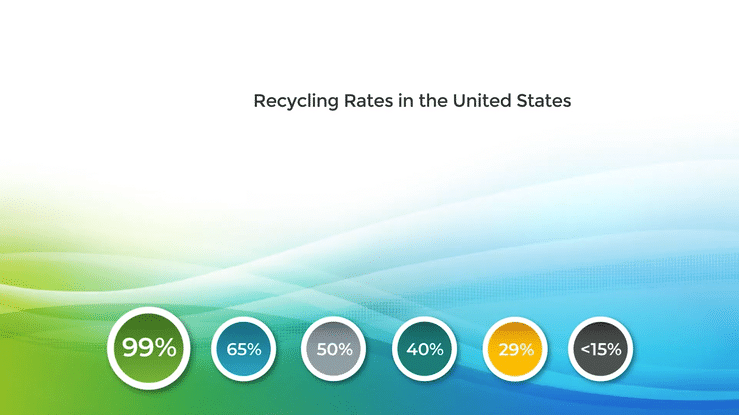 Schedule a Site Visit
Want to learn more about the job, meet our team and see what we do firsthand? Schedule a site visit at our 36-acre state-of-the-art campus in beautiful Eagan, Minnesota — recently rated the 11th best city to live or work in the United States for families by Fortune Magazine.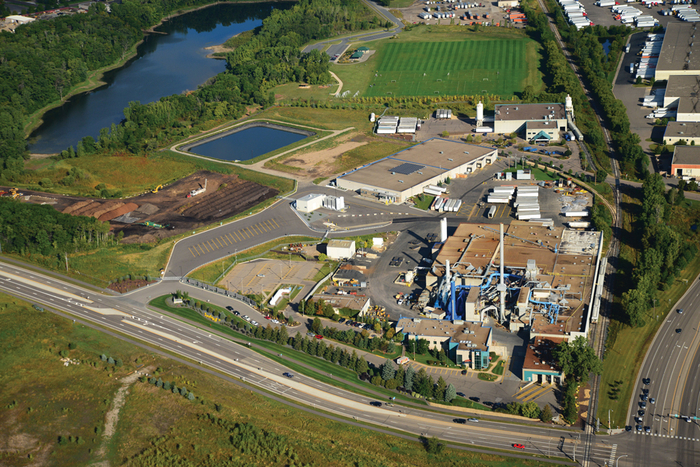 In addition to our battery recycling facilities, the campus also includes our onsite subsidiary Resource Plastics and The Recycling Zone in Dakota County.
Our People - Our Greatest Asset
At Gopher Resource, we recognize our people are our greatest asset, driving innovation and success. We invite you to meet a few of the more than 600+ exceptional individuals on our team and discover how they embody our commitment to protect our communities by keeping nearly 25 million automotive, industrial, and stationary batteries out of landfills each year. Discover their journeys here .
"Gopher Resource is filled with employees truly trying to help change the world for the better. Culture, benefits, wonderful people, and a mission that lines up well with my personal and community values." Roberto, Client Services
Be Part of a Sustainable Future
For more than 75 years, Gopher Resource has invested in green jobs, safety, environmental advancements, emerging technologies and supported the communities in which we live and work.
Don't miss this extraordinary opportunity to join a team of future-focused individuals working together to make the world a better place — one battery at a time.